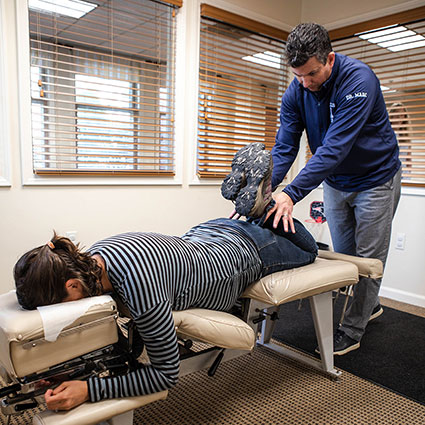 Chiropractic Care
When our joints stop moving properly and get out of alignment, the result is interference in the nervous system. When the nervous system is impaired, it can't adapt to the stresses of life. None of the body's systems can function as intended, and various symptoms and illnesses arise. Our mission at Saulnier Family Chiropractic is to preserve your nervous system's adaptability by correcting misalignments that cause interference. When your nervous system adapts better, you can be healthier.
NEW PATIENTS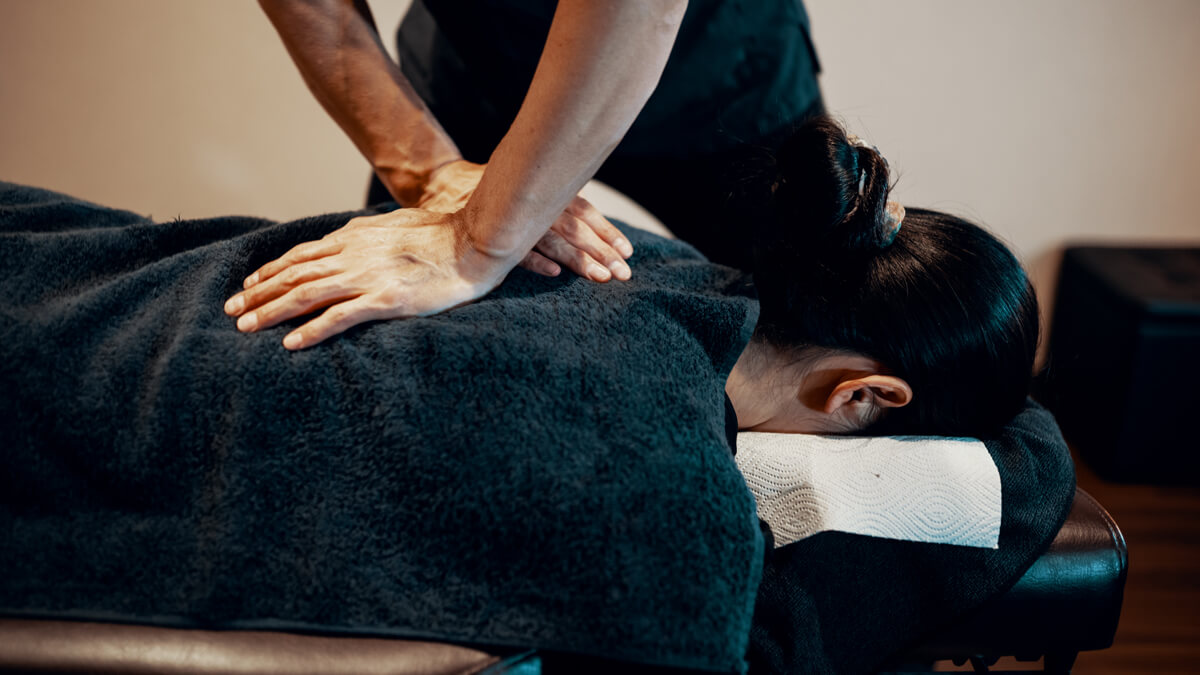 Our Approach to Care
In practice since 2007, Dr. Marc has accumulated a wealth of knowledge and expertise in various adjusting techniques. For patients who have had chiropractic care in the past, he will use techniques that they are comfortable with. His approach to your care will be customized to your specific needs, as indicated by your INSiGHT™ scans, which show us exactly where problems are arising from.
Dr. Marc uses a wide range of adjusting techniques to offer each patient the best results and comfort. Some of our techniques include
Diversified
Instrument-assisted adjusting
Light-force techniques
SOT blocking
Thompson Drop
Toggle
Webster (for pregnancy)
Conditions We See
Since we provide care for every member of the family, we may be able to help with many different health complaints.
For kids:
Colic
Digestive issues/elimination
Ear infections
Sleep problems
Torticollis
For moms-to-be:
Mid and low back pain
Pelvic pain
Breech presentation
For athletes:
Back pain
Shoulder issues
Knee injuries
Ankle injuries
Post-concussion care
For everyone:
Back pain
Extremity pain
Headaches
Migraines
Neck pain
Sciatica
Vertigo
Soft Tissue Work
When joints stop moving correctly, the surrounding soft tissues can also be involved. Dr. Marc does some myofascial release and muscle work as needed as part of your adjustment. We also have a massage therapist on-site for patients who want more in-depth soft tissue work.
Help Your Family Function Its Best
Contact us today to take the first step toward optimizing your family's health and wellness.

Chiropractic Care | (508) 242-5161