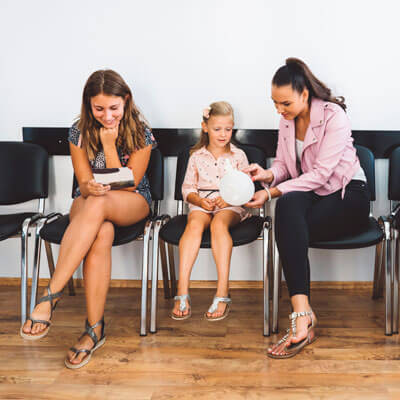 New Patients at
Saulnier Family Chiropractic
We help families with health challenges who want to experience greater well-being without drugs or surgeries. We seek to remove interference to the body's natural healing ability and maximize the performance of the nervous system that controls all body functions.
Our office is designed with busy families in mind, complete with a children's area where they can play. We apologize in advance for the difficulty you'll experience getting them to leave!
We strive to provide valuable and efficient care for you and your family. That starts before you even begin care by reducing paperwork and speeding up the check-in process. You can save time by filling out the intake forms below prior to your initial appointment.
Adult New Patient Paperwork
These forms can be completed by clicking the link below. The link will take you to our secure online form. Your information will upload directly to our secure server (no printing needed):
ADULT FORMS
Pediatric New Patient Paperwork
You can print this pediatric form (13 and under) out beforehand using the link below.  If you don't have access to a printer, you can complete the form in the office.
PEDIATRIC FORMS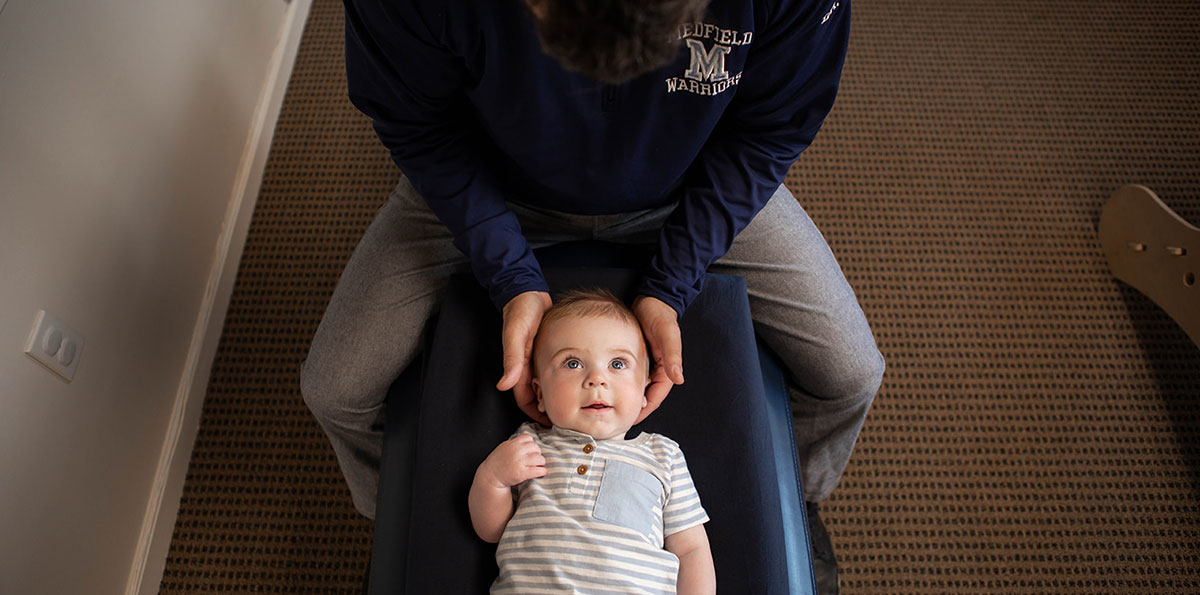 Your First Visit
We typically take new clients on Tuesdays and Thursdays outside of our regular walk-in hours so that Dr. Marc can focus exclusively on you. You will check in on our intake computer and then go back to the exam room to start your consultation. Dr. Marc will go over your health history and any current and past complaints you may have.
Since the nervous system controls and coordinates all your body's functions, the focus of the examination is The COREscore™ Scans. These scans evaluate the nervous system and your body's ability to adapt to stress.
To ensure that you are getting the most appropriate care, Dr. Marc will take the time to evaluate your scans and exam findings. If you are brand-new to chiropractic, relax. Dr. Marc will take as much time as needed to explain the whole process before your first chiropractic adjustment.  Please schedule approximately 45 minutes for the initial visit.
Second and Subsequent Visits
We understand how busy life can be. We've designed our practice so that you can easily fit your life- enhancing adjustments into your schedule. Follow-up visits fall under our walk-in hours and generally take 10 minutes or less! Very rarely will you have to wait to be seen.
Our mission is to contribute to a healthier community by providing lifetime wellness care to as many families as possible. However, we understand that not everyone envisions utilizing chiropractic care for the rest of their lives. Some just want relief from their pain, and we provide excellent care for that, too. Ultimately, you're the boss! We'll empower you with information so that you and your family can get healthy by choice.
Schedule Today
Expect an enjoyable experience at Saulnier Family Chiropractic! Contact us today to schedule your appointment.
CONTACT US

New Patients at Saulnier Family Chiropractic | (508) 242-5161