Pediatric Chiropractic at Saulnier Family Chiropractic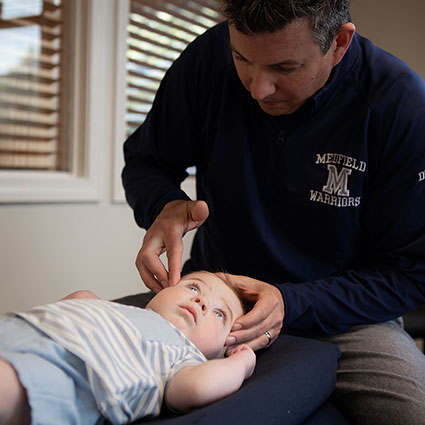 Even in the easiest delivery, it's common for newborns to get out of alignment during the transition from the womb to the outside world. Typically, these misalignments are in the upper neck and can show up as issues like not feeding evenly on both sides, arching their back or not sleeping well. If the issues aren't addressed early on, they can become bigger problems later in life.
At Saulnier Family Chiropractic, we want to help your child avoid problems before they arise. It's much easier to keep a child well than to help a sick adult get healthy. When we start with chiropractic early, we can help your family avoid many childhood issues that may be common, but are definitely not normal, like
Colic
Constipation
Ear infections
Sleep problems
Torticollis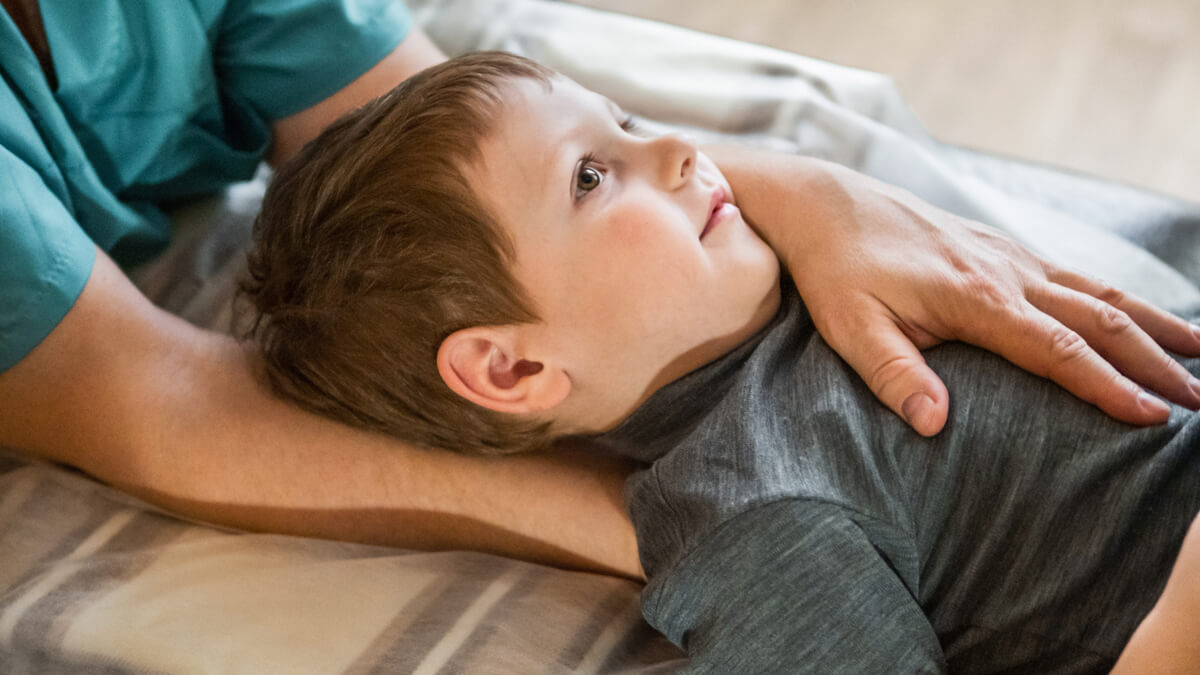 Our Gentle Approach to Care
Dr. Marc has been adjusting kids for over fifteen years. He adjusted his own children immediately after they were born, even before his wife held them. He uses an extremely gentle light-force adjustment that many newborns sleep right through. Since the adjustment takes pressure off their nervous system, it's relaxing for most babies.
For toddlers and older kids, Dr. Marc may use the adjusting instrument. He'll demonstrate the tool on their hand, so they know what it feels like. As with babies, older kids usually feel better during and after adjustments, and almost always look forward to returning. We also have a large kids' area that kids can hang out in while waiting for other members of their family to get adjusted.
Offering Relief
Constipation is a big problem for many infants, and many times parents will bring their baby to us as a last resort. Often after Dr. Marc adjusts a baby, they don't even make it out of the office before they have a great poop. That's a relief for the baby and the parents!
Get a Great Start Today
Help your child get off to a great start in life. Contact us today to schedule.

Pediatric Chiropractic Medfield MA | (508) 242-5161